Recently, a survey conducted by OnePoll revealed that 60% of the population in the US has, in one way or another, indulged in a CBD product. This is because in 2022, using CBD is about much more than lying on the couch and snacking.
CBD has been proven to provide a range of unparalleled health benefits that can improve sleep, and mitigate pain and anxiety.
CBD or cannabidiol is one of the chemical compounds found in the hemp flower. When inhaled through smoke or consumed in a tangible form, this compound can help your mind feel at ease, boost the immune system, and regulate homeostasis.
Let's take a comprehensive look at CBD and how it can be incorporated into your wellness routine.
What is CBD?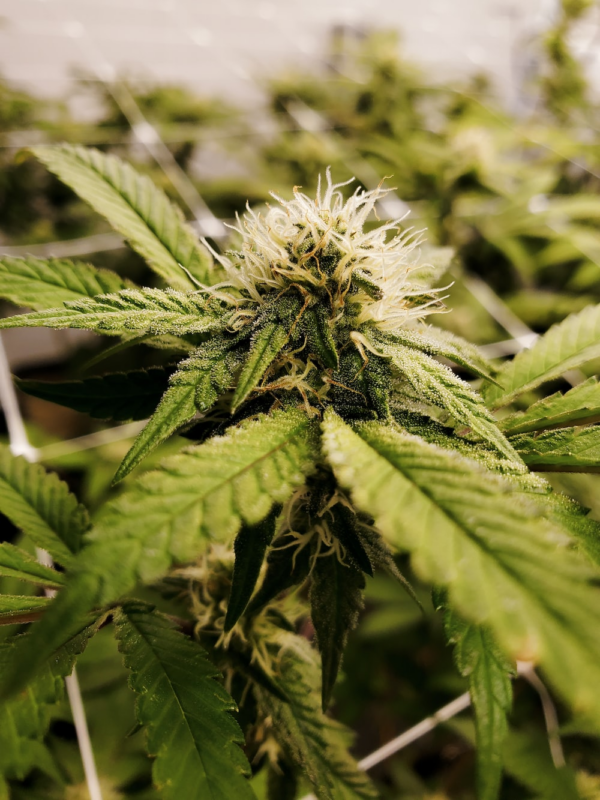 CBD is one of the many cannabinoid compounds derived from the hemp flower, along with delta-9 and delta-8 tetrahydrocannabinol (THC). These two compounds are widely used to create products since they have healing effects on the mind and the body.
Before developments over the last two decades, CBD had not been identified as a separate compound. In fact, it was widely believed that any products made from the cannabis plant would be psychoactive.
However, once the ability to isolate compounds was developed, scientists began to study the individual properties of the various compounds in cannabis. Once adequate research was done on CBD, many clinical studies showed that it isn't psychoactive and can provide various medical benefits to the body.
How Does It Work?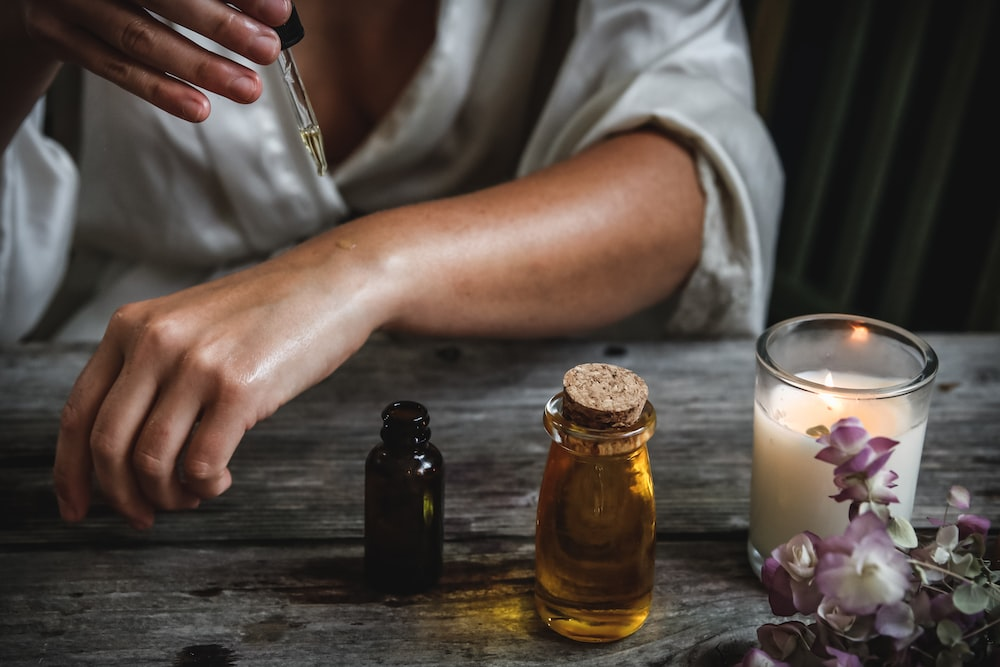 All cannabinoids can generate a certain effect in the body since they interact with the cannabinoid receptors – a part of the endocannabinoid system.
There are two main receptors in the body:
CB1 receptors are present throughout the entire body, most of them located in the brain. They are responsible for regulating mood, pain, emotions, thinking, appetite, memories, movement, and other body functions.
CB2 receptors are most commonly found in the immune system. They control inflammatory reactions and pain.
CBD interacts with these receptors, and the body starts to produce endocannabinoids.
Where is CBD Obtained from?
CBD is extracted from the hemp flower that is now legal under the Farm Bill, as long as its THC level remains 0.3%.
Since marijuana plants have more than 0.3% of THC, they are only grown recreationally in some legalized states. But hemp is legal in all 50 states since it has no psychoactive properties.
Different Types of CBD
You might have heard of the terms CBD full spectrum, CBD isolate, and CBD broad spectrum. It's important to know the difference between the different types of CBD before you start incorporating them into your wellness routine.
Let's take a look at what they all mean and how you can choose one according to your preferences.
Full Spectrum CBD
Full Spectrum CBD is a type of hemp extract that consists of CBD and a blend of other compounds naturally found in the hemp flower. This includes terpenes (the compound responsible for the plant smell) and other compounds in minor quantities like THC.
The mix of cannabinoids like CBD, essential oils, and flavonoids in the full-spectrum CBD products work synergistically to produce an entourage effect. This is known to produce many various health benefits than just using CBD alone.
Broad-Spectrum CBD
Broad-spectrum CBD is similar to full-spectrum CBD but does not contain THC.
This product contains various cannabinoids and compounds derived from the hemp flower. This can include terpenes, cannabinol, cannabichromene, pinene, and limonene.
The extraction process for broad-spectrum CBD is slightly different from other forms of CBD. The process includes:
Steam distillation
Solvent extraction
Carbon dioxide extraction
Lipid extraction
These lengthy processes affect CBD's composition, and the final product does not contain any THC – which means it will not produce a buzzy or high feeling. Broad spectrum CBD is one of the safest forms of CBD to consume when it comes to THC-free CBD.
CBD Isolate
CBD isolate is a pure form of CBD that does not contain any THC or any other cannabinoids like terpenes. This form of CBD does not have any taste or smell and is recommended as the safest type to use for CBD products.
The extraction method used for creating the CBD isolate eliminates any traces of THC from the product and other plant compounds found in the hemp.
While CBD isolate may be the purest form of CBD, it does not produce the entourage effect or offers all the health benefits of broad-spectrum or full-spectrum CBD.
How to Consume CBD
While there are several ways to incorporate CBD into your wellness routine, different people have different preferences that benefit them.
Here are the four main ways people consume CBD.
Sublingually – using an oil or a CBD tincture that is absorbed under the tongue
Vaping or smoke inhalation
Oral ingestion – through gummies, beverages, snacks, and even capsules
Each one of these methods to take CBD has a different onset of effects and side effects.
1. CBD Oils and Tinctures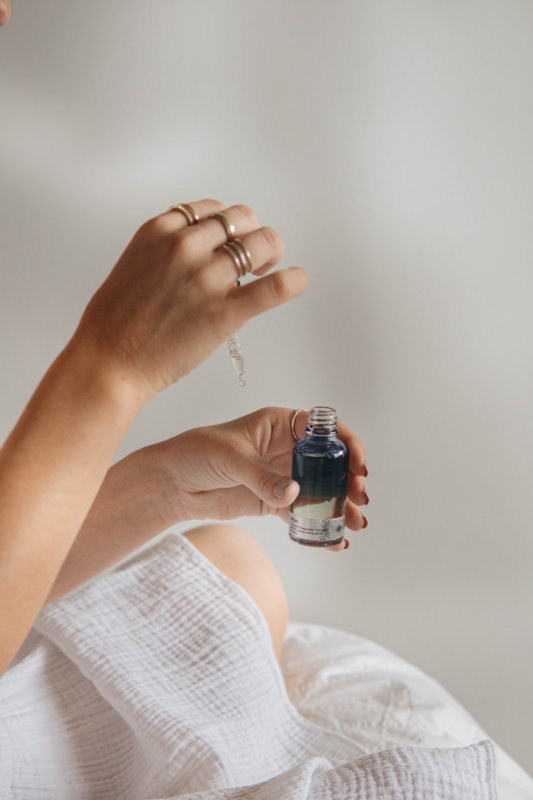 CBD oils and tinctures usually come in small bottles ranging from 1 ounce to 4 ounces. The label on the bottle will mention the dose amount as well. This quick and straightforward method of administration is very popular because of its convenience.
In layperson's terms, a CBD tincture is a type of concoction that can be ingested using a spray or a dropper straight into your mouth, typically at 0.25-milliliter intervals. Once applied under the tongue, CBD oil drops can produce immediate effects, unlike any other method of ingesting CBD.
This is because, with the sublingual method of consumption, a higher amount of CBD is absorbed into the bloodstream. The area under the tongue is rich in capillaries, through which the CBD oil can quickly travel into the bloodstream.
Many people who regularly use CBD do believe that CBD oils are less convenient because they will have to carefully look at the dropper to determine the dose, which can easily spill from the bottle.
Pros:
Easy to use: You can directly put CBD drops into your mouth or add them to your favorite drinks to make it more fun!
Instant effects: CBD oils and tinctures are very fast-acting.
Efficient and direct: CBD oils are the most effective and efficient methods of taking CBD and have the fastest absorption rate compared to other administration methods.
Good for high-dosage: Oils and tinctures are an excellent way to take large doses of CBD, especially for people with a high tolerance or require a high dose for a serious situation.
Cons:
It can easily be dosed incorrectly: It can get very tricky to use droppers. This is why it's important to see exactly how many drops you're taking for a consistent dose.
Effects aren't long-lasting: The effects of CBD might wear off quickly if you're using CBD oils.
2. CBD Gummies and Edibles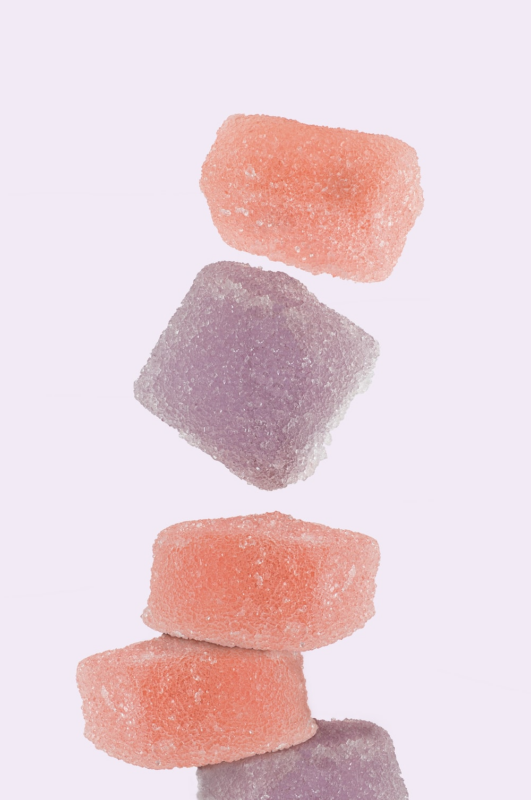 If you're looking to have a highly enjoyable experience, then we recommend using CBD edibles. CBD-infused mouth-watering treats like gummies, chips, cookies, and candies are an excellent way to introduce CBD into your routine, but it can take up to two hours for the effects to kick in.
This is because when you eat CBD-infused edibles, they must pass through the digestive tract before entering the bloodstream. This is why there is typically a delay in the onset of its effects.
But many people who use CBD prefer to take it in this tangible form because of its ease and convenience. It can be consumed at any time of the day since it is super easy to incorporate it into one's wellness routine.
Pros:
Delicious and convenient: CBD gummies and edibles were designed for their convenience. They come in various shapes, sizes, and flavors and are a tasty way to get an everyday dose of CBD.
Easy to Dose: You don't need to do any calculations or guesswork to determine the dose with CBD gummies.
Effective and Provides Relief: Since the CBD ingested through gummies is first metabolized in the liver, it will have a better chance of reaching the endocannabinoid systems in all parts of your body.
Long-lasting effect: The best part about consuming CBD edibles is that it produces long-lasting effects. You don't have to carry around a bottle of CBD oil and take a few drops every 4 to 6 hours. You can eat a couple of CBD edibles and feel good for the next 12 hours.
Cons:
Slower onset: Since edibles have to be metabolized, they have a much slower onset time.
Effects on metabolism: The onset time and CBD absorption rate depend on the speed of the metabolic rate. This means there is potentially a chance of having inconsistent effects with consistent doses. But once you establish a daily routine with CBD, you can have a more consistent absorption rate.
3. Vapes and Smoking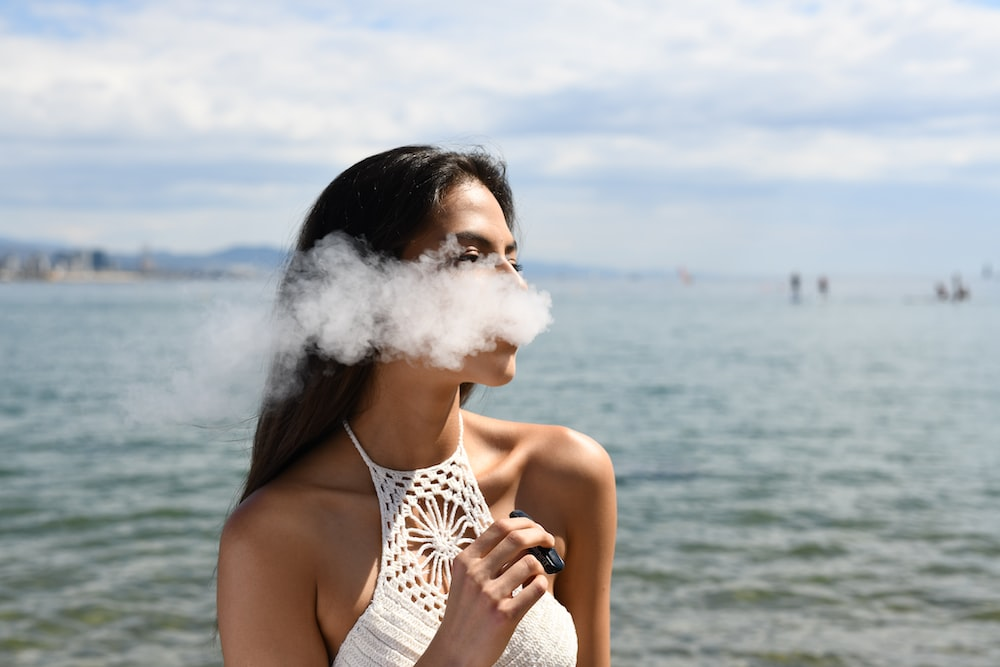 Hemp flower can also be smoked using a vaporizer with a cartridge filled with CBD oil or inhaled like CBD concentrates with a vape pen. Consuming CBD this way is very effective since it gets directly absorbed into the bloodstream.
It provides quick relief from pain and anxiety and can significantly improve sleep quality. The effects only last for thirty minutes and can peak after fifteen minutes of smoking.
CBD vape oil is created with a CBD isolate that consists of non-detectable levels of THC. It comes in various delicious flavors like strawberry, mango, lemonade, and even mint.
Although theoretically, inhaling CBD can also cause damage in the lungs which can make it harder to control doses.
Pros:
Helps alleviate the effects of a range of mental health symptoms: This can include seizures, insomnia, nausea, Parkinson's, psychosis, and more.
Helps take control of your nicotine intake: Vaping allows people to choose the amount of nicotine they want to intake. Some vapes contain no nicotine at all, which enables people to take full control of their nicotine addiction.
Less harmful than traditional cigarettes: One of the benefits of vaping is that its secondhand effects are far less harmful than traditional cigarettes.
Cons:
Potential health risks: Nicotine, even in small amounts, can cause serious health risks including depression, lung disease, increased chances of stroke, and heart disease
Nicotine is addictive: While not all vapes have nicotine, those that do can highly impact the neurotransmitters in the brain and cause addiction.
Vapes emit carcinogens: Since vapes have liquid nicotine, it vaporizes to emit toxic metals into the air.
Buy High-Quality CBD Edibles and Products At Mary Jane's Bakery Co. Today!
Are you looking for premium-quality CBD products online? Look no further. Mary Jane's Bakery Co. is one of the leading CBD companies that provides a range of CBD edibles and products that can elevate your experience.
Our range of products is created using the purest forms of CBD derived from USDA-approved organic hemp flowers that are full of color and flavor. Apart from isolated, full-spectrum, broad-spectrum CBD, we also have premium-quality delta THC oils and vape cartridges that are created with the highest quality standards.
Our range of clean and natural products includes CBD hemp flowers, full-spectrum delta-8THC oil, CBD edibles, and more.
Free from any pesticides and chemicals for minimized environmental impact, our hemp plants are grown under natural sunlight to ensure premium quality.
Ready to give yourself an experience with CBD products that you'll never forget? Visit our online store or reach out to us today to learn more about our products.