In 2022, using CBD is about so much more than staying glued to your couch with munchies by your side. In fact, many people use CBD products to minimize stress and anxiety, eliminate headaches, soothe the skin, improve sleep quality, and ease period cramps. You can do this simply by eating a chocolate bar, massaging body oil into your skin, or sipping on a spiked coffee.
But have you ever thought of indulging in both CBD products and Delta-8 THC together?
CBD and tetrahydrocannabinol (THC) are one of the most well-researched and commonly used phytocannabinoids. They work to maintain balance or homeostasis in our body and can effectively boost mental and physical health.
However, research suggests that indulging in both CBD and THC together can actually provide an even more elevated experience.
Let's take a deeper look at CBD and THC, and how they work when used together.
What is CBD?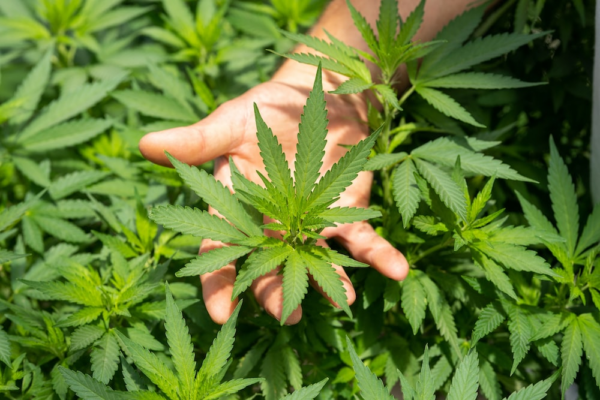 CBD is an active and non-psychoactive compound in the hemp plant that has many therapeutic benefits. The CBD hemp flower emerges from the bud of the hemp plant, which contains a certain amount of THC (around 0.3%).
THC is another primary compound in the hemp plant that causes a "high" when ingested. But that doesn't mean these two compounds have any drastic intoxication effects.
Research shows that CBD provides relief from a range of physical and mental health conditions, including:
Depression
Acne
Swelling and inflammation
Musculoskeletal pain
Schizophrenia
PTSD
What is Delta-8 THC?
Delta-8 THC is one of the main psychoactive compounds derived from the hemp flower that causes a high sensation. This compound, once ingested, binds with the cannabinoid receptors in the brain and produces a feeling of euphoria.
Delta-8 THC is a less potent substance than Delta-9 THC but provides the same amount of benefits, like pain relief, relaxation, and euphoria. CBD also provides the same purported benefits of Delta-9 and Delta-8 THC, except for the feeling of euphoria.
In the end, all the cannabinoids have the same function. They bind with the body's endocannabinoid system – a part of the neurological system. The endocannabinoid system mainly controls pain regulation and inflammation.
Once these substances bind with the endocannabinoid receptors, they help to relax the muscles and generate a feeling of calm. The endocannabinoid receptors are found not just in the brain but also in the gastrointestinal system, muscular system, cardiac, and reproductive systems.
What Happens When You Take CBD and Delta-8 THC Together?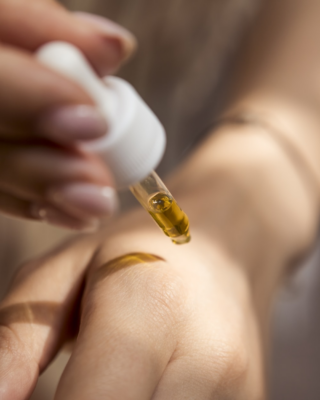 If you're someone who regularly indulges in CBD and THC products, the thought of mixing them and using them together might have crossed your mind.
But what does it really feel like to mix CBD and delta-8 THC?
Firstly, for most people, CBD and delta-8 THC are a match made in heaven. The two buzzy compounds, when coupled together, can provide a very intense high that is highly influential on the mind and body.
A study conducted in 2010 showed that patients with chronic pain who were given a combination of THC and CBD reported that they felt a sudden decrease in their pain. This happens because using both CBD and THC together intensifies their effect when used individually.
This is also known as the entourage effect.
What is the Entourage Effect?
The entourage effect is when one compound's behavior and effects change in another's presence.
The diversity of cannabinoid compounds in the hemp plant can work together and have a synergy that can alleviate pain and cause a lot of excitement.
When it comes to mixing CBD and THC, they provide a range of additional therapeutic benefits that include neuroprotective and anti-inflammatory effects.
Here are a few things you need to consider before you take CBD and delta-8 THC together.
1. The Strength of Each Product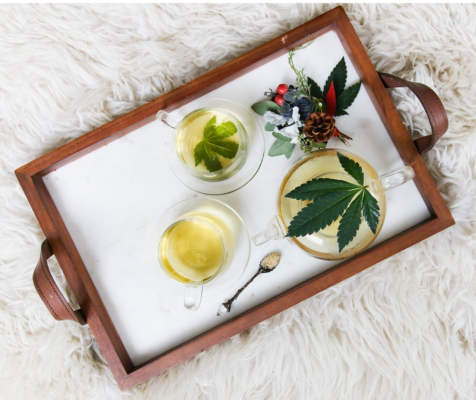 While it is considered safe to take both CBD and THC together, the effect of taking a high dosage of CBD with delta-8 THC may have some serious drawbacks.
For example, taking a high dosage of CBD might make you drowsy and feel more intoxicated. This is why it's crucial to consider the strength of both compounds before ingesting them.
2. The Product Quality
The quality of the products you're taking is also very important. You need to ensure that a third-party lab previously tested the products you've purchased.
Finding a delta-8 THC and CBD brand that you can trust is crucial because, in the end, it's all about product quality.
3. The Timing
Timing is also something to consider when you're mixing different cannabinoids.
For example, if you're taking CBD gummies and delta-8 THC simultaneously, you might immediately start to feel the effects.
But if you take CBD oil with a delta-8 vape cartridge, it might take a while before you start to experience the results.
The timing also depends on an individual's mind and body and may vary from person to person. After experimenting with CBD and THC products for a while, you'll have a much better idea of how long it takes for your body to experience the effects.
4. Know Why You're Taking Them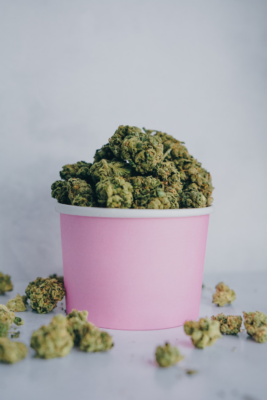 Ask yourself this: is there something specific you're trying to get relief from? Or are you taking both compounds together as a preventative health measure?
Just know why you're taking both the CBD and delta-8 THC together because that would be a better way to build a regimen around your personal goals.
Looking to buy quality CBD and THC products online? Look no further!
At Mary Jane's Bakery Co., we have a range of some of the most premium-quality CBD products meticulously formulated to give you an elevated experience.
Our range of products includes CBD edibles, vapes, delta-8 THC oil tinctures, organic hemp flowers, and more!
Get your favorite CBD products online by visiting our store or reaching out to us here to learn more.