Unless someone is living under a rock, everyone knows about the boom of the CBD industry in the U.S. From superstores and pharmacies to cafes and confectionery shops, CBD products are available everywhere.
And why shouldn't it be? After all, the abundance of benefits has made CBD goods worth a shot, and Americans are keen to take in the benefits of this hemp-derived cannabinoid.
But in most cases, people buying CBD just pick up the first available CBD product online and hope for the best. Then some of these people end up complaining about the overhype of CBD as their purchased product fails to impress them.
Therefore, it's important to know the three types of CBD products available in the market before buying one for the first time. In the end, a major part of benefiting from CBD is by using the right product that's the best fit for your needs.
So here's a detailed guide about CBD products, its types, and the wide range of benefits CBD offers. And lastly, we'll also tell you how to pick the right CBD product for yourself.
Where Do CBD Products Come From?
Let's breakdown the basics first. CBD oils contain cannabidiol, a compound found in the Cannabis Sativa plant named hemp. CBD and Tetrahydrocannabinol (THC) are two of the most important cannabinoids found in cannabis.
Hemp has more CBD (and less than 0.3 percent THC) and is legal in most parts of the U.S. Marijuana has a higher content of THC and is legal in only some parts of the U.S. CBD products are divided into three categories that may or may not contain THC content. Let's take a look at those types below.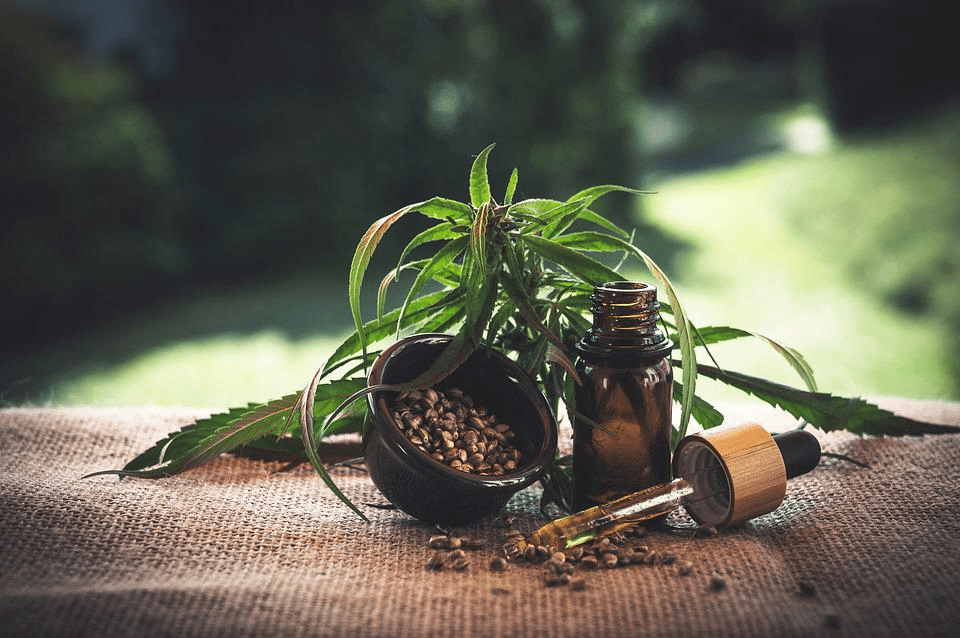 The Three Types of CBD Products
Here are the three types of CBD products that you can buy online or in stores. Let's discuss them.
Isolate CBD
Isolate CBD products undergo a filtration process to extract only the cannabidiol from them. This means that when you're buying isolate CBD oil, you'll get a product that contains none of the other cannabis compounds.
Broad-Spectrum CBD
Then comes broad-spectrum CBD products. These products contain CBD itself alongside terpenes and flavonoids. These products are processed so that THC is extracted out of broad-spectrum products.
Full-Spectrum CBD
Full-spectrum CBD products such as CBD edibles, topicals, tinctures, and oils contain traces of hundreds of cannabinoids. This means that full-spectrum CBD products are a natural extract of the cannabis plant and have CBD, terpenes, flavonoids, and less than 0.3 percent of THC.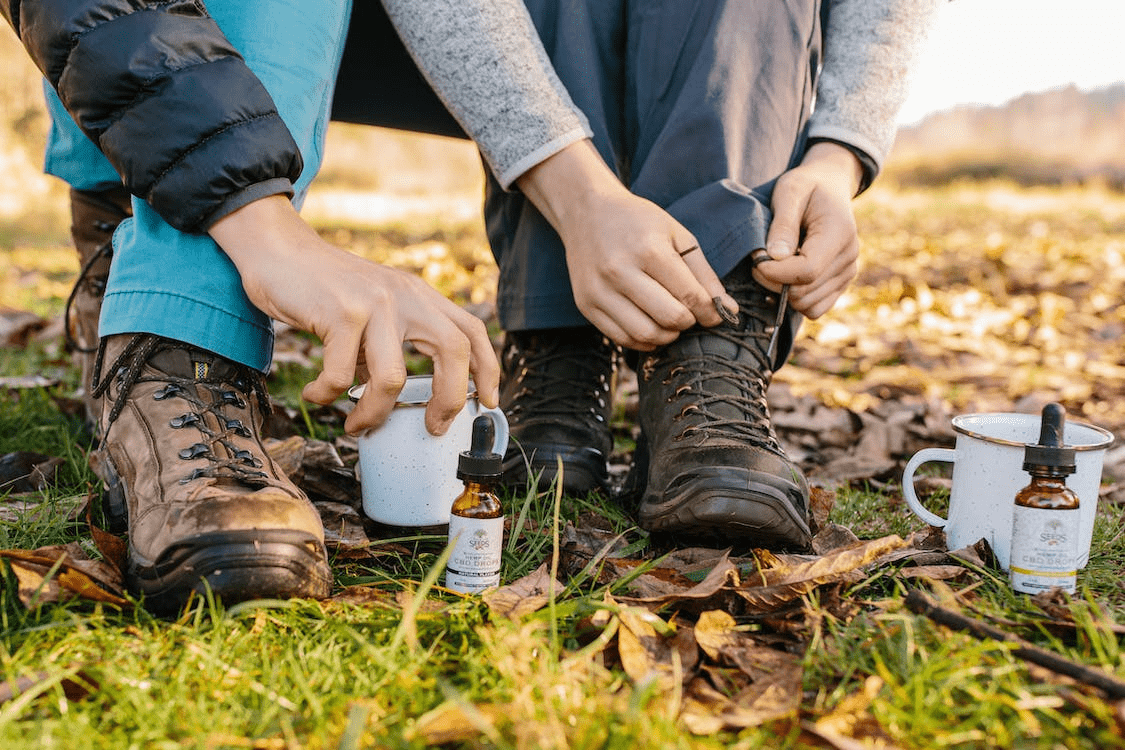 Reasons to Use CBD Products
Now that you know about the three types of CBD products available in the market, let's find out the benefits of CBD products that will tempt you to try one.
Help Manage Pain
Numerous studies have suggested that CBD products can help with pain management. Some of the pains include:
Chronic Pain – patients with arthritis, migraines, and cervical pain, can find relief with CBD products.
Localized Pain – CBD topical benefits include relief from localized pain. This means that applying CBD after an injury or muscle strain may help you feel better.
Systemic Pain – CBD products, if taken orally, such as CBD oil, pills, and capsules, can help ease systemic pains.
Reduce Anxiety
A study suggested that over 50 percent of people in the U.S. have started to use CBD to reduce anxiety. CBD gummies for anxiety are particularly popular for this purpose.
Improve Sleep Quality
Incorporating CBD products into your nighttime routine can help you sleep better. Studies are underway to support the connection between CBD use and improvement in insomnia symptoms.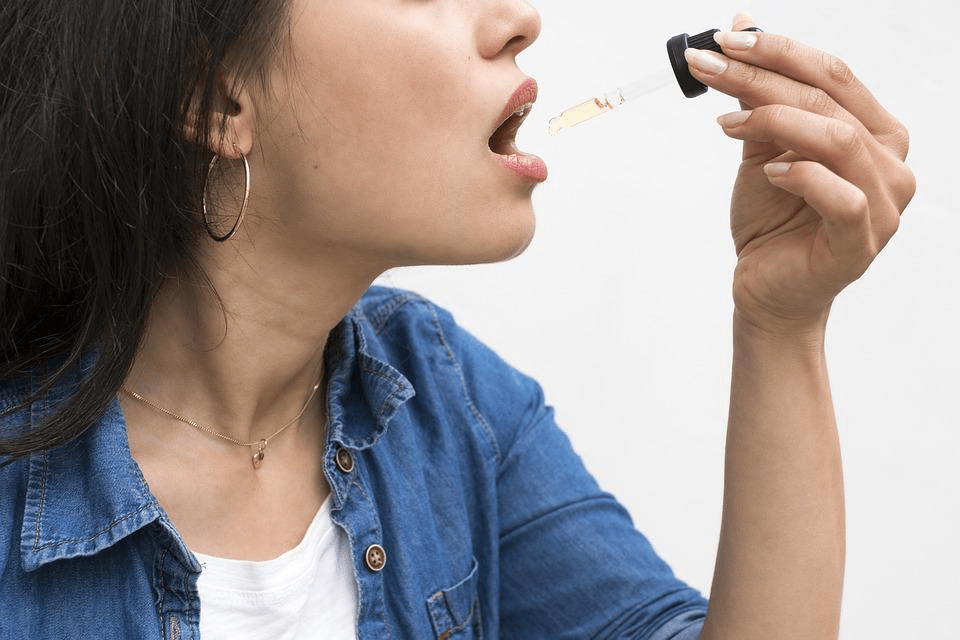 Offer Relief Against Inflammation
While inflammation is a part of the healing process, it's painful nonetheless. Skin disorders and illnesses that may cause inflammation can be helped with CBD.
Acne
CBD topical products have become increasingly popular in recent years in the skincare industry. The topical application of CBD creams and lotions can reduce acne on the body.
Eczema
Patients with eczema are also looking at CBD as a potential solution to their problems. CBD moisturizes the skin and fights off dryness that results in eczema.
Psoriasis
Psoriasis is another painful skin condition that causes dry patches and scales all over the body. You can buy CBD topicals online to find relief against psoriasis.
Alleviate Symptoms of Various Other Conditions
CBD products have a wide range of applications and benefits. Here are some more health conditions that CBD may potentially help with.
PTSD
About six of every hundred people in the U.S. can suffer from Post Trauma Stress Disorder (PTSD). Studies are currently underway that may substantiate that using CBD can help improve PTSD symptoms.
Depression
Incorporating CBD products in your daily routine, such as CBD tinctures, may reduce the sign of depression in some people. More data is needed for further evidence for this claim.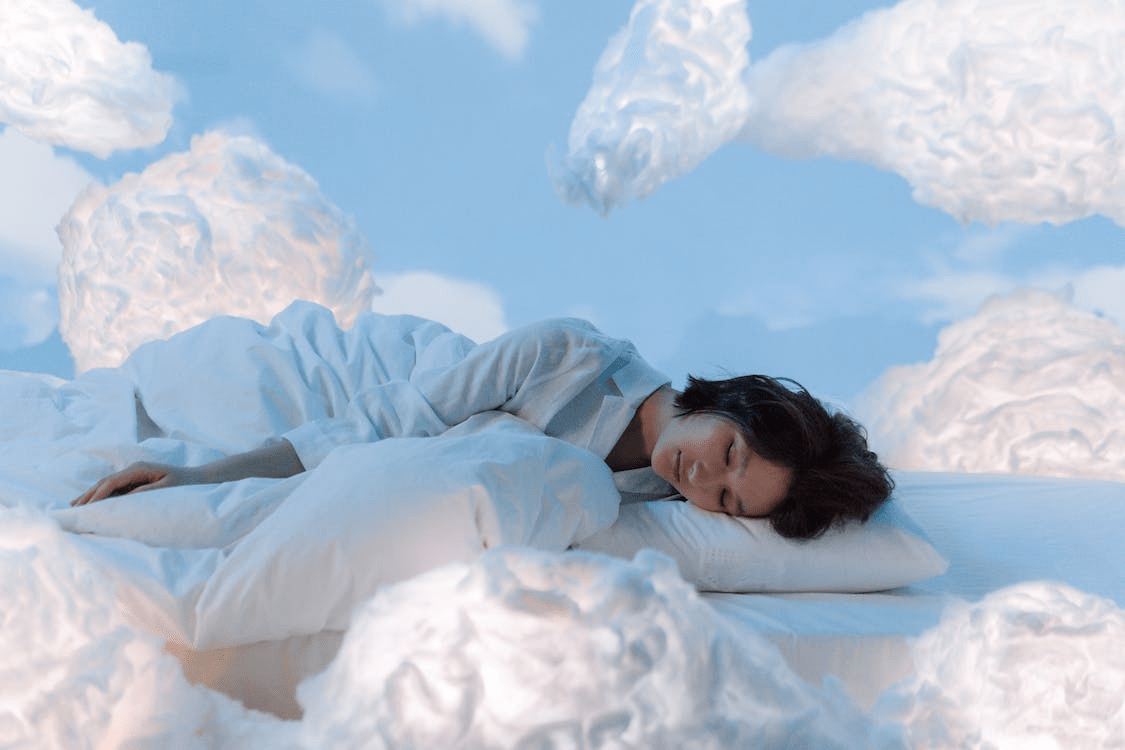 Neurodegenerative Diseases
Neurodegenerative diseases can be prevented and managed with the help of CBD products. Once again, researchers are keen to study this subject to prove the connection.
Reduces Chemo Side Effects
Patients who undergo chemotherapy for cancer can also benefit from CBD products. This is because CBD products can help with nausea, metabolism, appetite, and other chemo-related side effects.
Control Muscle Spasms
CBD products relieve muscle spasms and improve the body's balance. This is because CBD and THC bind with the brain's CB1 and CB2 receptors.
Treat Seizures and Epilepsy
Federal Drug Authority (FDA) has only approved one CBD oil-based drug so far. This drug is known as Epidiolex and is becoming popular as an alternative treatment for severe epilepsy cases.
Improve Metabolism
You may have heard about CBD's relief in severe ailments and conditions. But some people are also using CBD for simple things such as improved metabolism, relief from constipation, and other stomach-related issues.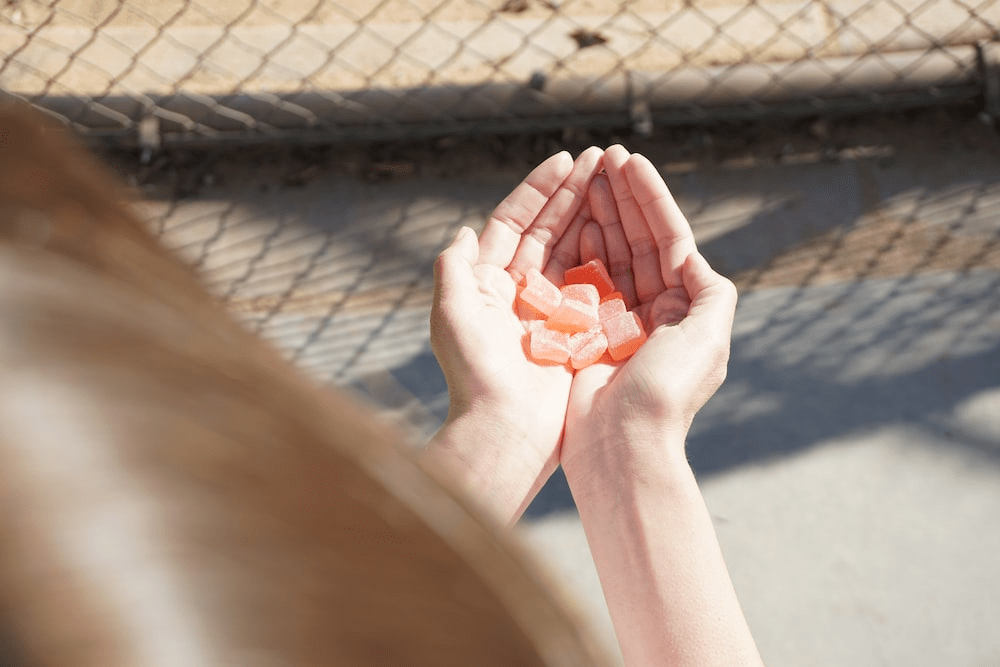 How to Choose Between Isolate, Broad-Spectrum, and Full-Spectrum?
Americans are inclined to try CBD products because of the numerous benefits it offers. But how to find the right CBD product among isolate, broad-spectrum, and full-spectrum? Here's a guide:
Pick Isolates If You
Let's start with the reasons you may want to pick CBD isolate products.
Want to Avoid THC
CBD isolates products are ideal for you if you avoid using THC due to its psychoactive properties or some sensitivity.
Have a Drug Test
CBD isolates contain no other cannabinoid. And as cannabidiol is not detected on drug tests, CBD isolate products will not show on a test. So if you are tested for drugs, then isolates are your best choice.
A Threshold for Higher CBD Amount
If you are okay with taking a high dose of CBD, then you can consider CBD isolates. This is because CBD isolates only start to work at a certain quantity; you might need to increase the intake to achieve desired results.
Want Odorless, Flavorless Products
Some people don't like the smell and earthy taste of cannabis-based products. In that case, isolate CBD products are ideal for you as they have no earthy taste or distinct aroma.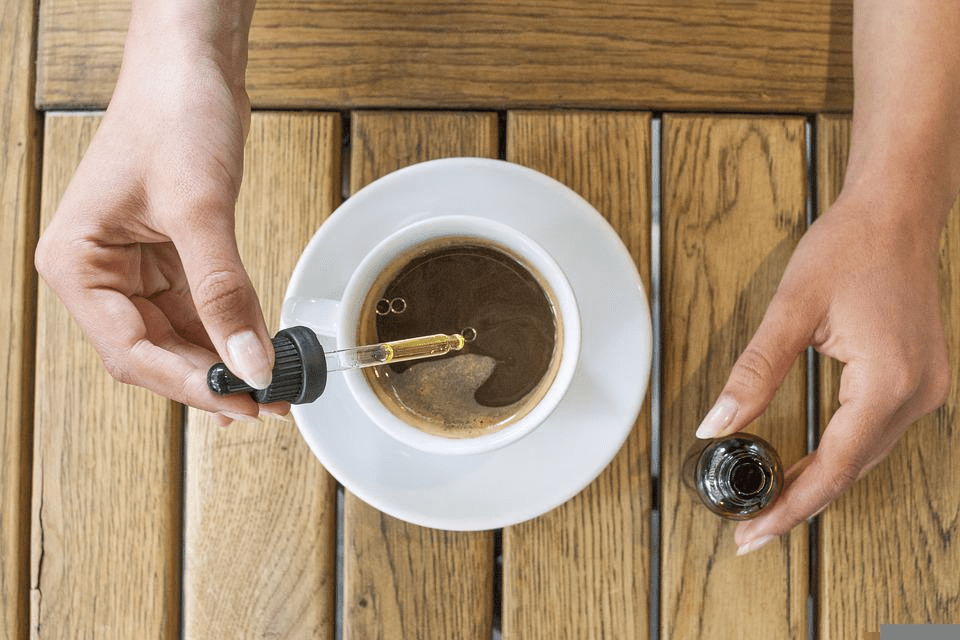 Pick Broad-Spectrum If You
But here are some of the reasons for you to pick broad-spectrum CBD products.
Want to Avoid THC
Broad-spectrum CBD products don't contain THC but have most of the other cannabinoids. So if you're particularly conscious of using THC, you can consider broad-spectrum.
Don't Have a Drug Test
While cannabidiol itself doesn't show up on a drug test, we can't say that for sure about other cannabinoid compounds. So if you are not worried about a drug test, you can buy CBD products that are broad-spectrum in nature.
Want to Maximize CBD Benefits
At the same time, broad-spectrum is still more potent and offers more benefits than isolated CBD products. This is because, unlike isolate that only has CBD, broad-spectrum offers the benefits of terpenes, flavonoids, and limonene.
Can Tolerate CBD Flavor and Aroma
You always have the option to buy flavored CBD edibles or aromatic CBD oils. But if you're looking for a more organic product and don't have a problem with the CBD flavor and aroma, then pick broad-spectrum products.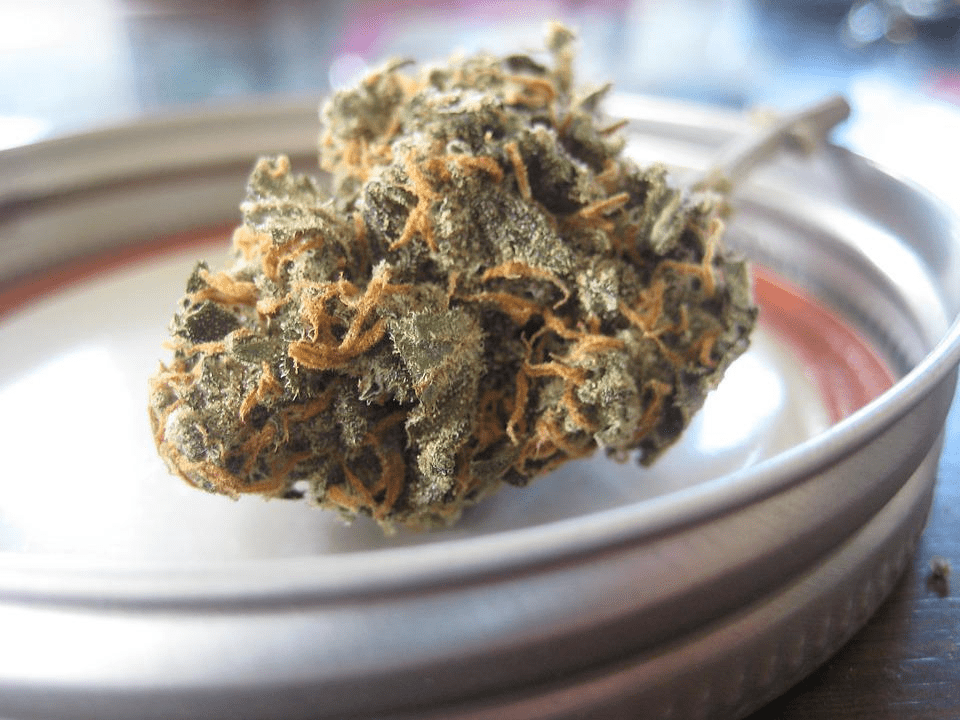 Pick Full-Spectrum If You
And here are some reasons to pick full-spectrum CBD products with THC traces.
Want The Entourage Effect
Numerous studies are currently studying the Entourage Effect of CBD products. These studies suggest that the benefits of CBD can be maximized when it's used with THC and all other cannabinoids.
A More Potent Product
If you are looking for a more potent CBD product, then full-spectrum is your best call. Full-spectrum CBD product has the highest potency among all CBD products available on the market.
Take Smaller Quantity
If you are not keen on taking high doses of CBD products and want to have impactful small quantities, then full-spectrum CBD products do just that.
Don't Have a Sensitivity to THC
And keeping the intoxication aside – because CBD prevents THC from causing a high in the full spectrum. If you're not sensitive to THC, you can benefit from full-spectrum CBD products.
Want The Purest CBD Product
Lastly, full-spectrum CBD products are closest to its natural state and are the most organic type of CBD product. This is because full-spectrum products don't undergo a filtration process and contain all the cannabinoids naturally present in the hemp plant.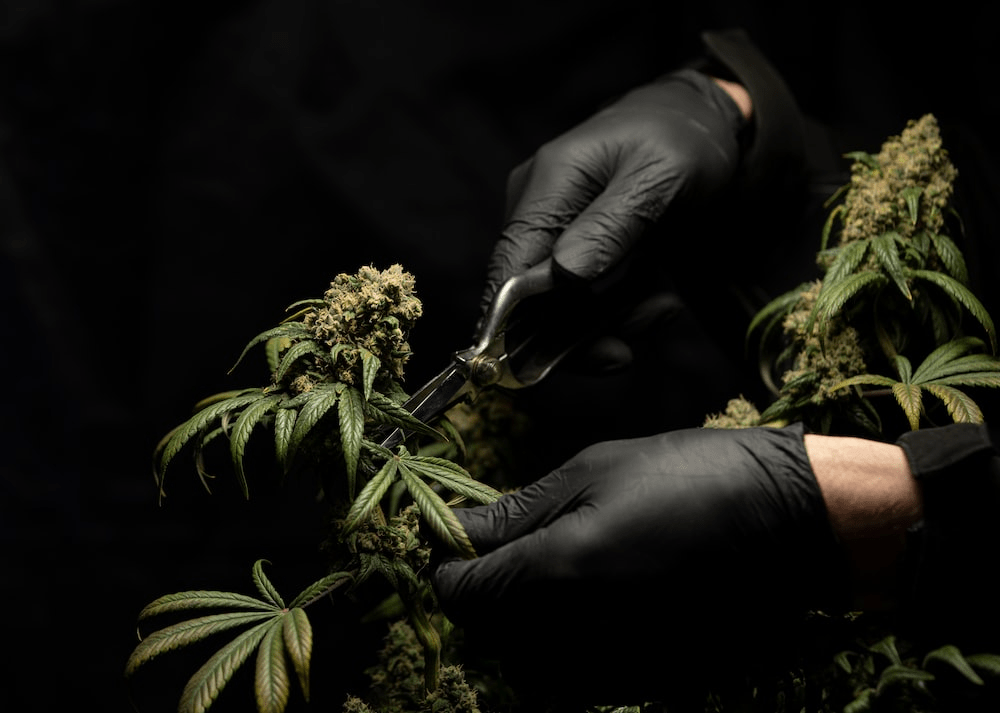 Some Considerations to Bear in Mind
To fully benefit from CBD products, it's essential to make the right purchase. Keep these considerations in mind when buying CBD for the first time.
Legality
CBD is widely legal in the U.S., and full-spectrum products with less than 0.3 percent THC are also legal. However, you may want to check your state's guidelines and buy from trusted sellers who are not underquoting THC content in the packaging.
Seller's Credentials
Always verify the seller's credentials, whether you are buying CBD edibles online or going to a store near you. You may want to diligently check the packaging, ask for a COA, and look for third-party tests. You can also check the seller's website for customer reviews before buying.
Healthcare Guidelines
CBD products and those of full-spectrum type may counteract certain medications. So if you're trying CBD for the first time, it's wise to consult your healthcare provider to learn about CBD's interaction with any of your prescription medicines.
Adverse Effects
Albeit studies have reported minimal side effects of CBD, caution doesn't harm anyone. Some of the adverse effects of CBD products include cotton mouth, euphoria, diarrhea, nausea, and increased appetite. Once again, consulting your healthcare provider is a good idea!
Image title: CBD-products
Alt-Text: Overhead shot of CBD-infused tea
Drug Tests
As said earlier, CBD itself is unlikely to show up on a drug test. But if you are buying CBD from an unreliable seller who's selling broad or full-spectrum products in the name of isolates, you need to be cautious. THC and other cannabinoids can appear on drug tests even if consumed in minimum quantities.
Buy Organic, American Hemp Flower-Based CBD
If you want to ensure that you are buying legal CBD, then always opt for organic CBD products made from America-grown hemp flowers. This is because the states havewell-established laws regarding legal CBD products and their source of raw material.
Once again, ask the seller for their source of CBD product, and a seller who is hesitant to share his should be avoided.
Explore the World of CBD
CBD products have numerous health and wellness benefits. Using the right CBD product can help you improve your quality of life, reduce symptoms of various illnesses, and better manage conditions. However, always buy from trusted sellers renowned for their premium products and legal CBD sources.
One such seller is Mary Jane's Bakery Co. in Miami. The online CBD store offers CBD products made from premium hemp flowers. You can buy full-spectrum THC oil and CBD products, Delta-8 THC oil, and the best quality CBD gummies in the U.S.
Get in touch here to place an order or learn more about Mary Jane's Bakery Co. CBD oils and products.