The wellness world has fallen in love with CBD oil—from CBD protein powder to bath bombs, you can find CBD products everywhere, and it's easy to buy online without any restrictions. However, with so many shops popping up, it's tempting to grab whatever you see on the shelf from the nearest store. CBD isn't regulated by the FDA and products can dramatically differ in quality depending on the brand and product you use.
Here's everything you need to know about legal CBD hemp flowers and oils:
What is CBD?
CBD, also known as cannabidiol, is an active compound found in cannabis. Another well-known compound is THC—tetrahydrocannabinol—which is what gives you the sensation of being 'high.'
CBD, by itself, is non-psychoactive and incorporates a lot of the same benefits as its cousin, THC. This helps you get the therapeutic benefits of cannabis without feeling stoned. While there isn't a lot of research available on CBD, the results of its studies so far have been rather promising. Many studies have discovered that CBD is rather effective in relieving symptoms of different mental and physical health conditions, including:
You can find CBD in many different forms—people often opt for CBD oils and tinctures.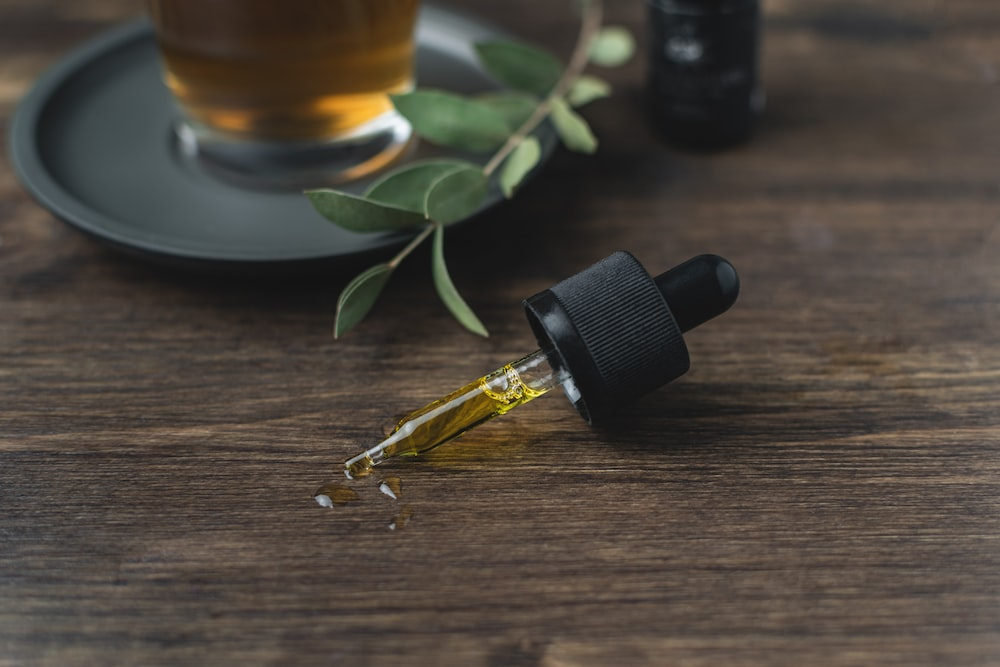 CBD oils and tinctures
CBD oils and tinctures usually have an alcohol, oil, or glycerin base, and you can take the extract by placing it under your tongue using a dropper. Your oral mucosa has multiple little capillaries that absorb the substance quickly. You can also add the oil to your food or drink instead of taking it directly. There are many different flavors and strengths of CBD oils and tinctures available, depending on your needs and preferences.
Why is it scary to buy CBD?
While many amazing CBD products are available for purchase, this brand-new substance is still unregulated. Like diet supplements, the FDA doesn't have any rigorous checks in place to monitor the distribution and creation of CBD. Brands don't have to face intense scrutiny when concocting, labeling, and selling their cannabis products.
With the level of innovation going on in the CBD industry, it's inevitable that low-quality products were created for some quick profits by scammers. According to one of the FDA's studies, many products labeled as having CBD didn't contain any or contained far less than what the label advertised. Customer education and regulation are some of the most important factors to focus on when it comes to CBD products.
NBC New York tested commercially available CBD products and discovered that less than 50% of the samples contained the stated levels of CBD, while some didn't contain CBD at all. Many people don't recognize the red flags when looking for high-quality and safe CBD products.
However, there's no need to worry. Here's everything you should look out for when shopping for organic CBD hemp flowers and CBD oil: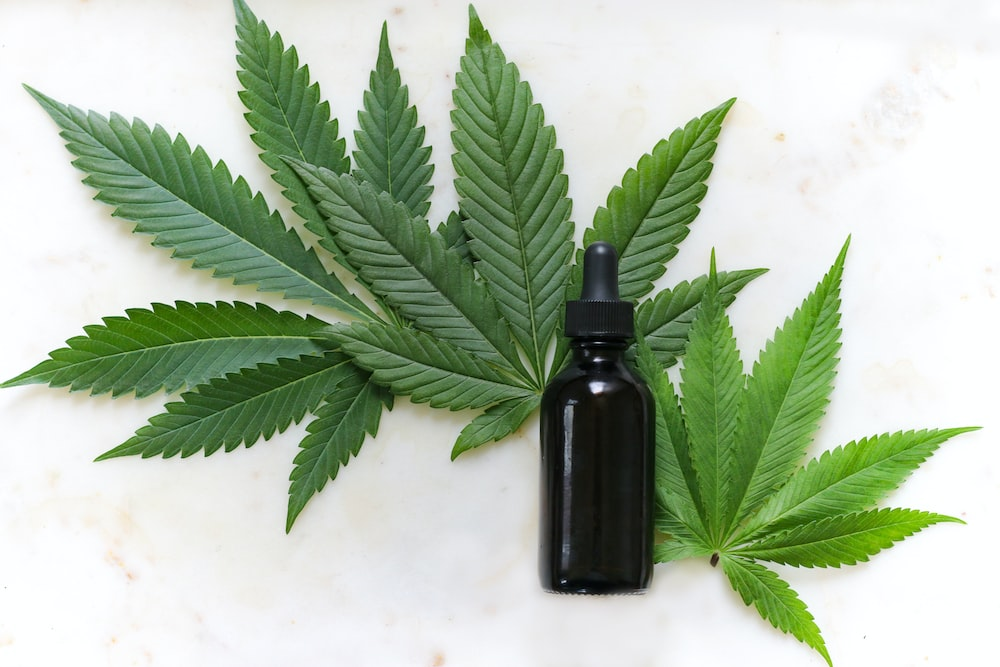 Buy from renowned brands
It's extremely important to do proper research about the brands that you buy from. Thankfully, there are many companies out there that maintain complete transparency in all their dealings and give complete information to their customers.
Get to know the brand and investigate how much information they reveal by themselves. This includes forward-thinking values and practices. Your brand of choice should be doing thorough research into creating the most beneficial products for their customers and showing how they get their hemp. The deeper your trust in the company, the better your experience will be.
Research your chosen company's ability to control the farm-to-shelf process—do they have a deep connection with their manufacturers and growers? How in tune are they with their products and their ingredients?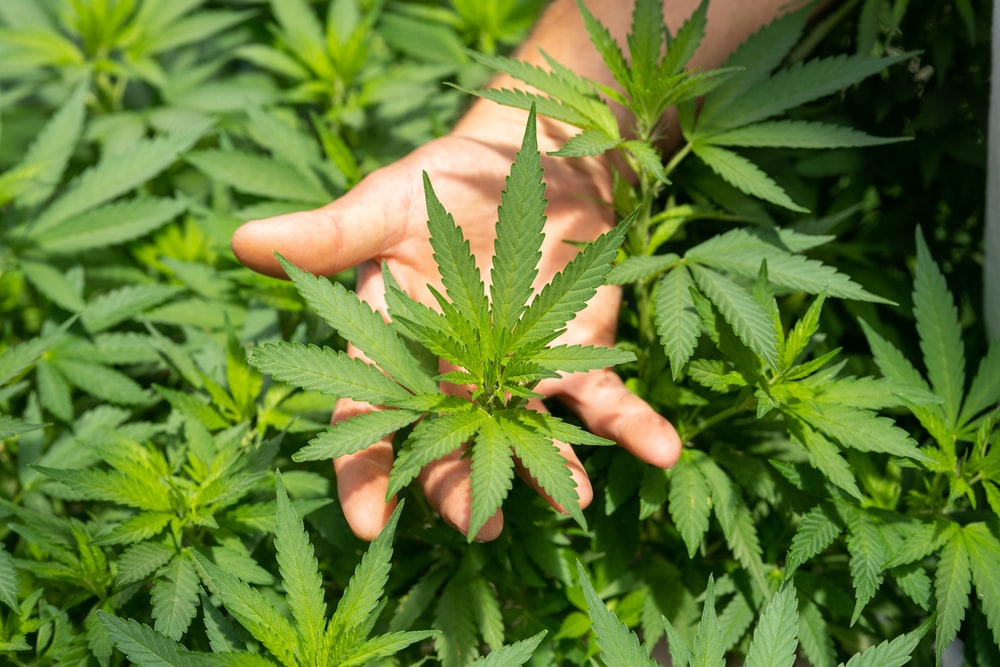 Get a Certificate of Analysis
The label can be anything a company wants it to be if they don't have an accompanying lab report. Only buy from companies that provide a certificate of analysis, also known as the COA. This document serves as proof that an independent, third-party lab tested the company's products and found important things that customers should be aware of.
Make sure that your COA pertains to its specific batch number since products like these are produced in separate batches.
Potency
How much CBD does the product have? The COA will mention the total CBD or total cannabinoids in the product. This should match what the company has put on its label.
Pesticides or contaminants
Where was the hemp grown? Was it surrounded by pesticides that got into the product? How was the CBD extracted? Are those solvents inside the product? Many tests need to be done to ensure there are no heavy metals, toxins, or contaminants inside your CBD product. Companies should have in-house experiments and testing along with third-party affirmations that their products are free from pesticides, residual solvents, and contaminants.
You can also look for a section known as 'microbiological testing' to ensure that your product has no bacteria or mold.
Safety
Numerous new companies are selling CBD products every day, but it's important to find a company that's been around for at least a couple of years. This makes it easier for the company to show that its labs are "GMP" and get a regular inspection from the FDA.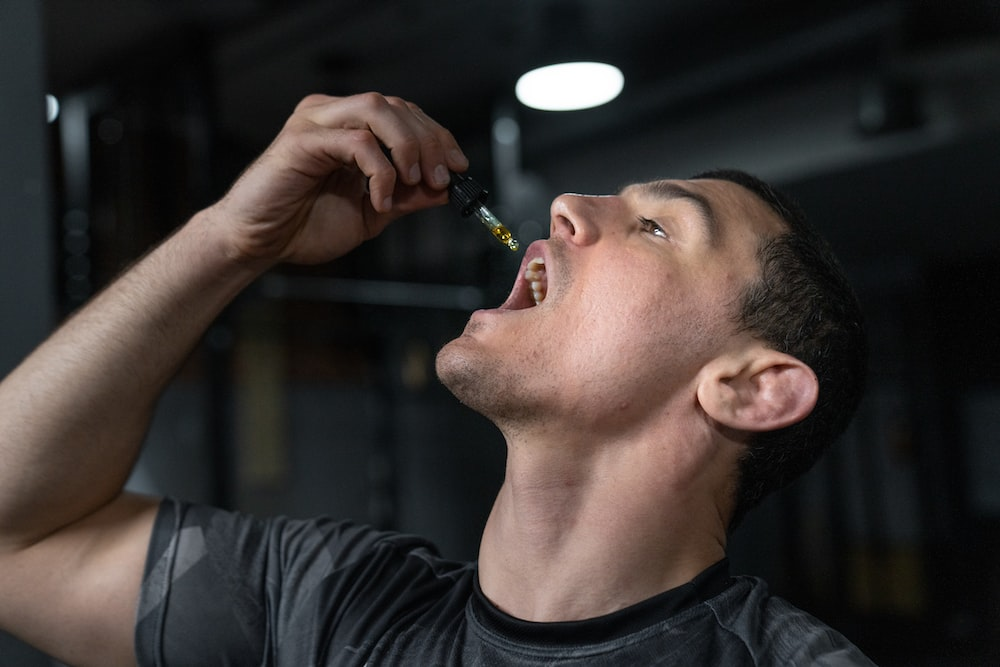 Buy local hemp
Hemp is a bio-accumulator—this powerful phytoremediation plant cleans the soil. This means that it absorbs whatever is available in the soil, including nuclear fallout, pesticides, heavy metals, and toxins. You should be aware of the origin of your hemp to stay on the safe side.
Ensure that your product only uses hemp grown through responsible and sustainable farming practices in pre-tested soil. The way that your hemp is grown can determine its overall safety as a product.
Try buying organic CBD products made with hemp grown in America since it's usually a lot safer than the hemp that's grown overseas. California is renowned for its high-quality products.
Try getting CO2 extracted items
Along with keeping an eye out for pesticides, growing conditions, and metal levels in the lab reports, you also need to know how the CBD was extracted. CO2 extractions are non-toxic compared to ethanol- or butane-based extractions. These chemicals can end up in the final product and should be visible in the COA.
Check the label
CBD products don't have proper rules and regulations for labeling and fall into a gray area when it comes to the government. The FDA can come down on companies that blatantly label their products with "CBD", and many products simply say "hemp extract" because of this. According to the FDA, a product considered a dietary supplement can't have CBD. Plus, simply printing "CBD" on a bottle isn't very helpful—you need to know if it's an extract or isolates.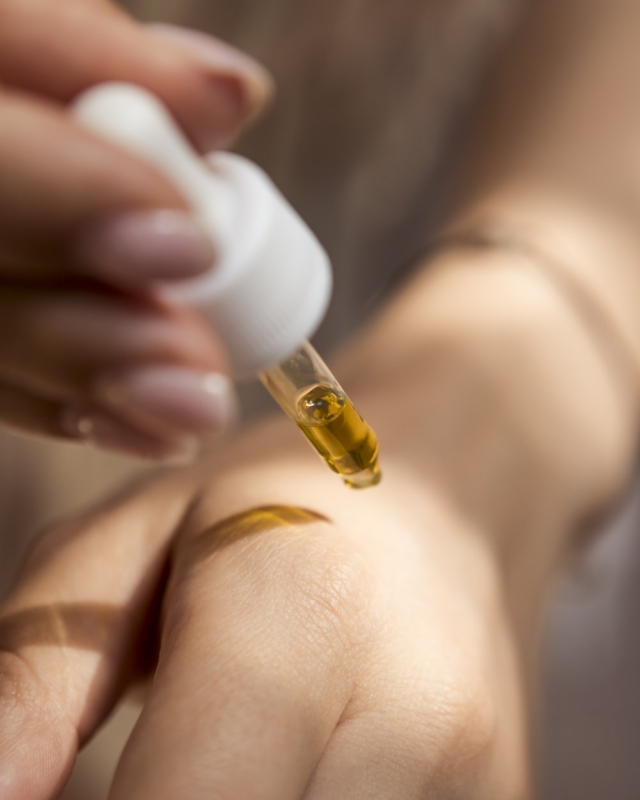 Consider broad- or full-spectrum hemp
You should always ask a company if their product is full spectrum. There are many beneficial compounds in hemp, apart from CBD, and all of them can work together to heighten the benefits of the product.
Isolates are usually rather cheap and aren't as effective as a more balanced, broad-spectrum product. CBD isolate has a unique dose response since its effectiveness decreases as the dosage increases. Hemp oil is a much better alternative for isolates since pure CBD isn't very effective for managing inflammation or pain compared to a full-spectrum extract.
While CBD isolates aren't bad, you might want to get something that provides a complete experience. A broad-spectrum, whole-plant product is going to be much more effective for any complaint that you might be using it for. However, a CBD isolate is still a lot more effective than the usual aspirin for relieving pain and inflammation.
Full-spectrum vs. broad-spectrum
According to specialists, there is a difference between full-spectrum and broad-spectrum CBD products. You should ensure that your product of choice says 'broad-spectrum' on the label. Full-spectrum indicates that the product contains THC—the component of marijuana that gives you the feeling of being 'high.' It should be disclosed on the label, and the level shouldn't go above 0.3%. Since THC isn't legal everywhere, and you see a product labeled as 'full-spectrum,' it probably isn't very reliable.
A full-spectrum product contains the entire plant's extract without any additions or removals made in the plant's chemical composition. Comparatively, broad-spectrum products are distilled to remove specific compounds and leave an extract with a majority level of CBD, accompanied by terpenes and cannabinoids.
Stay away from hemp seed oil
Hemp seed oil isn't the same as CBD oil. CBD can't be derived from the hemp plant's stalk or seed since the compound isn't present in those areas. Many hemp seed oils are being sold in major online stores that are marketed as genuine CBD. It's closer in composition to vegetable oil than real medicine.
You can see many people selling hemp seed oil products disguised as CBD—they're out to catch unwitting folks who don't know any better. Hemp seed oil isn't bad on its own—it's bursting with omega 3s and nutrients, but there's no CBD.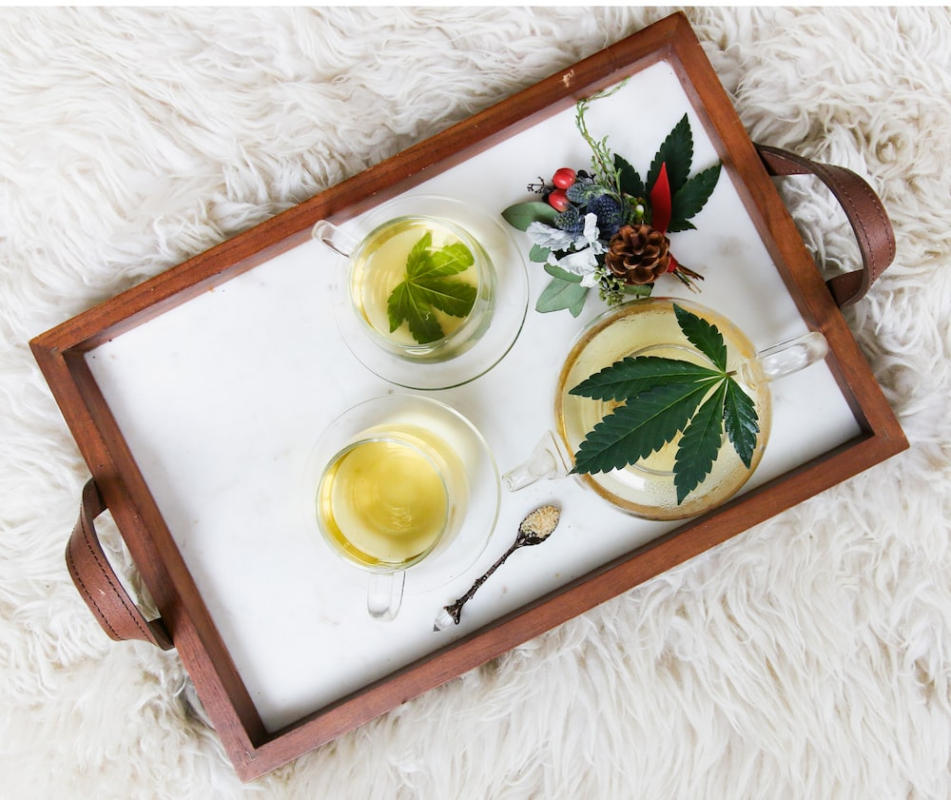 Get to know the resources
If you're buying from a presumably reliable brand, they should have a dedicated support team to answer your questions and walk you through the abovementioned points. Don't hesitate to contact the CBD oil company directly and ask them all the questions you might have on your mind.
Apart from direct communication, you can also rely on online resources to discover new products and brands while educating yourself about CBD. It's important to remember that you have a right to know what you're putting in your body! Don't let your anxiety beat you while you discover the best products for your personal use. Whether you're looking for CBD hemp flowers, CBD gummies, or other CBD edibles, you need to put yourself first.
Gluten-free, vegan, non-GMO, and organic
Gluten-free CBD oil is rather common but is difficult to get guaranteed since many hemp plants grow around crops that tend to contain gluten. Topical products, capsules, and tinctures are usually free from gluten, while edibles can contain traces of the compound. Make sure that you check the ingredient list if you have a gluten allergy before investing in CBD oil.
Vegan CBD oil is also widely available since the compound comes from a plant, and there are no animal products used in creating tinctures or extracting the oil.
Non-GMO CBD oil is available for people who don't like any external intervention in their products. These non-GMO products need to be verified before they can be trusted. Make sure that you ask the company about the source of their hemp plants to ensure that they are free from GMOs. Usually, this designation will be verified by a nonprofit organization known as the Non-GMO Project.
Organic CBD oil is completely free from various pesticides and synthetic chemicals. The company selling organic CBD oil must be Certified Organic by the USDA. Not every CBD company will have USDA Certified products, while others may claim that certain ingredients are organic while the product itself isn't. You can see Certified Organic CBD oil companies on the USDA's website.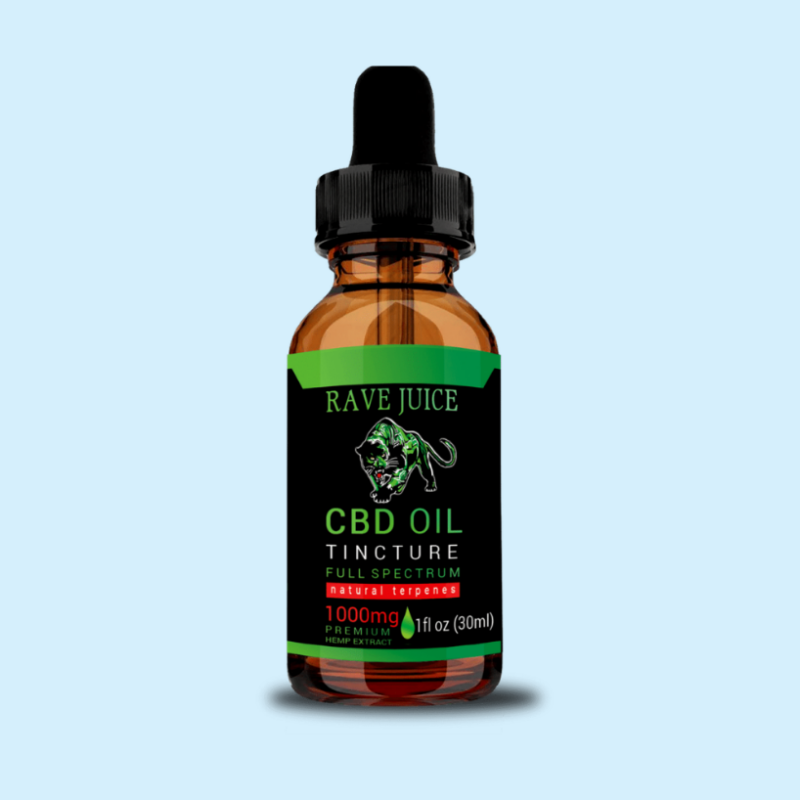 Looking for premium CBD hemp flower products?
Mary Jane's Bakery Co. has got you covered! The company specializes in making elegant and delicious infused edibles, tinctures, and vapes. Whether you're looking for Delta-8 CBD oil or smokeable CBD hemp flowers, it's got it all.
Get in touch with them to buy wholesale CBD topicals today!