Young adults and children who suffer from severe epileptic seizures that don't respond to standard medication have positive experiences with purified cannabinoids. This was established by researchers at the UCSF Benioff Children's Hospital in San Francisco under the insistence and direction of neurologist Dr. Catherine Jacobson.
A single mother with a son who suffered from horrific seizures, Dr. Jacobson pioneered and pushed for research into cannabis-infused medication that was safe for children. Her efforts eventually led to the development and availability of a cannabidiol oral solution, Epidiolex, a drug that reduces epileptic seizures significantly.
The Rise of CBD in the United States
Medical marijuana, or CBD, was first legalized in California in 1996 once it passed Proposition 215. Seven other states followed suit a few years later, and today, most US citizens can legally access cannabis and CBD medication. Additionally, researchers can expand their studies on healthcare alternatives and their medicinal uses. The widespread acceptance of the drug has prompted experimentation that can reveal its potential for healthcare, particularly in treating chronic pain, epilepsy, and other degenerative diseases.
The acceptance was hard won – unfortunately, despite its obvious medicinal benefits, CBD falls under a gray area of the law because it is derived from the cannabis plant. That's because the plant was considered a gateway drug in the last two decades and judged under the same laws.
While the scientific community understands the difference between CBD and other cannabinoids, it wasn't common knowledge among the general public, i.e., the ones who can impact those laws.
Today, those who once opposed cannabis turn to it today for relief because of its undeniable therapeutic properties. Some of the landmark events that have spurred the nationwide acceptance of cannabis for medical treatments include the following:
CBD derived from hemp was legalized in 2018 under the Farm Bill
The CBD market is expected to grow by $22 billion this year alone
Research has revealed CBD has more therapeutic properties than previously revealed
CBD products are now being sold online by notable brands such as Sephora and 711
The FDA approved Epidiolex, a CDB-based oral solution that controls epileptic seizures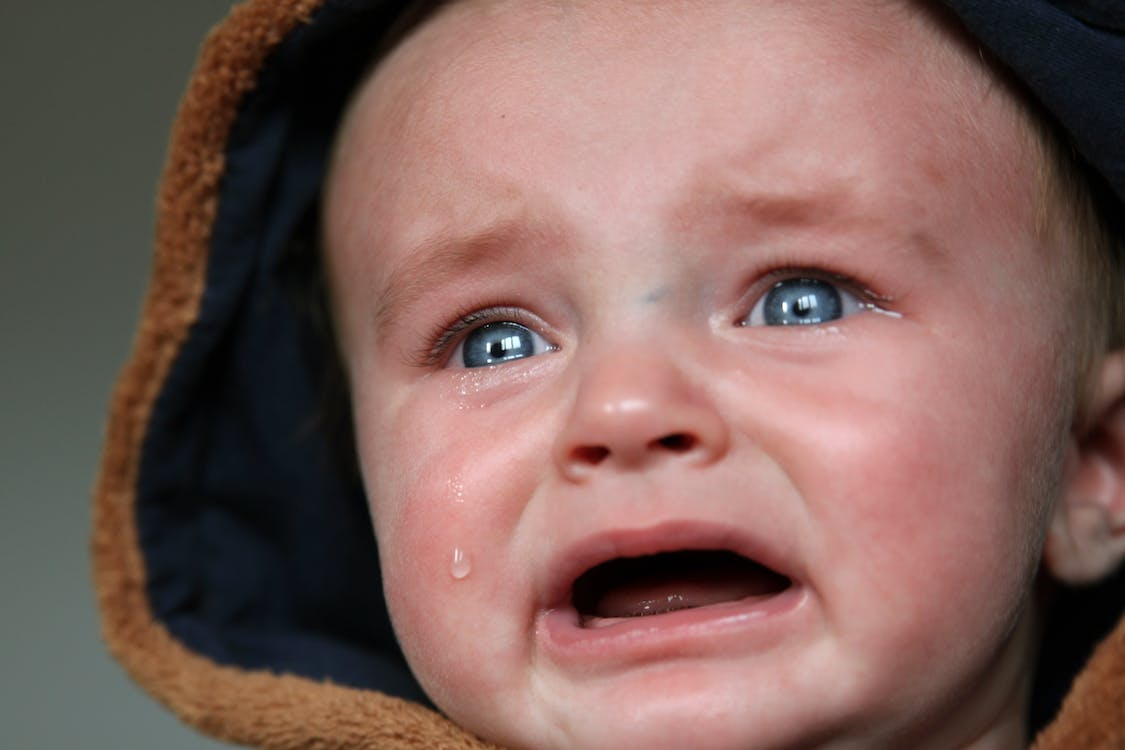 Catherine Jacobson's Efforts for the Acceptance of Epidiolex
When Catherine Jacobson first heard about the benefits of cannabis, she was already desperate to find a cure for epileptic seizures for her three-year-old son. Since he was three months old, her son had horrific epileptic seizures because of a unique brain malformation.
Jacobson and her husband had given him 16 different drugs, but none were efficient enough to stop the seizures. During this time, the frequency of the seizures took a toll on their child, and he died from cumulative brain injuries.
Determined to find a cure that could prevent other children from suffering like her son, Jacobson found inspiration at an Epilepsy Therapy Project conference. Unlike other meetings she had attended, the event was focused solely on aiding lab scientists in developing new treatments that they could provide patients as soon as possible.
The event was attended by scientists and doctors and families of patients who had epilepsy and were actively looking for cures or relief from seizures. Jacobson got a tip from a father who had lost faith in traditional medicine because of what his family had gone through and had used cannabis extract to treat his son's seizures successfully.
He told Jacobson he got the idea when he learned that the federal government held the patent on cannabidiol. This molecule is extracted from cannabis and is also called CBD. The fact that CBD isn't psychoactive compared to THC prompted him to use it on his son with remarkable results.
Scientists discovered that the molecule shielded neurons, thus blocking oxidative stress, a common condition that leads to neurological disorders such as epilepsy. After talking with the father and going through the body of work published on CBD, Jacobson changed her postdoctoral thesis by switching her focus to parents who were treating epileptic children with cannabis extracts.
The Study That Changed It All
A study conducted in 1980 in Brazil caught Jacobson's attention during her research. Brazilian scientists treated eight epileptic patients with CBD and another eight with a placebo. The seizures disappeared for half of the first group, and the rest experienced a reduction in intensity. In the placebo group, one person got better only.
None of the epilepsy drugs that Jacobson used on her son before his death helped him much since they were formulated to target a few ion channels and receptors on the neuron surface. CBD did not work like that. Instead, it took different pathways resulting in previously unknown therapeutic effects.
What gave Jacobson hope was that medical marijuana was legal since 1996, so it was easily accessible for research purposes.
Research That Lead To the Development of Epidiolex
Jacobson called for a change in cannabis policy by working to ensure easy access to information on CBD for scientists. Without her efforts, Epidiolex may not exist.
The seizure-reducing drug resulted from a multi-center study conducted by the UCSF Benioff Children's Hospital based in San Francisco. The result concluded that young adults and children who had severe epilepsy and did not respond well to conventional drugs showed remarkable improvements when they used purified cannabinoids.
The research involved the study of 162 subjects across the US. Each patient was given Epidiolex, purified CBD that does not contain THC or has psychoactive properties. The patients were given the substance over 12 weeks, and the results were highly positive.
The results showed a 36.5% reduction in monthly seizures, and incidences fell from 30 a month to about 15 over the trial course. It should be noted that all of the subjects were between one and 30 years old, and none of them responded well to standard epilepsy medication. This included young patients with Dravet Syndrome, a debilitating condition characterized by daily disabling seizures followed by significant cognitive and social impairments.
Epidiolex – Usage, Side Effects, Storage, and Precautions
Like any medication, Epidiolex should not be taken unless prescribed. Here are some factors you should keep in mind if you plan on getting this Epidiolex medication:
Usage
Epidiolex is an oral medication that is usually taken twice a day with or without food. Take the medication the same way each time. The prescribed dosage will depend on your weight, age, medical condition, and the other medication you may be taking (prescription, non-prescription, and herbal).
The doctor may initially prescribe a low dose and increase it only if there are positive results and if you react well to the medication. If you are asked to stop taking the medication, the doctor will first reduce your dose.
Side Effects
Common side effects of Epidiolex can include the following:
Fatigue
Diarrhea
Weight reduction
Low appetite
Please consult your doctor if any of these side effects worsen. Most people who use Epidiolex don't report serious effects.
Precautions
Tell your doctor if you are allergic to any of the ingredients mentioned in the drug. This includes sesame seed oil which some people may react badly to. Plus, inform your doctor beforehand about your medical history, especially if you have liver problems, allergies, or a family history of substance abuse.
While not as much as alcohol and marijuana, Epidiolex can cause drowsiness, so do not operate heavy machinery or do anything that requires complete concentration till you can do it safely. Avoid alcohol after taking the medication, and let your doctor know if you are using marijuana. It may contain aspartame, sugar, and alcohol, which may have a volatile reaction to the medication.
Use the medication during pregnancy ONLY if prescribed, and do not go cold turkey when you have to get off it. Your doctor will reduce your dosage to safe levels first. Discuss the risks and benefits of Epidiolex with your doctor if you are working on getting pregnant or think you are expecting a baby.
Storage
Epidiolex medication should be stored between 68°F and 77°F and not refrigerated or frozen. Ensure the childproof cap is closed properly after use, and use the medicine within 12 weeks of first opening it. Make sure you give the medication to your child yourself.
Epidiolex – Frequently Asked Questions
How does Epidiolex affect the brain?
The medication works in different ways to stop seizures. It slows down signals sent to the brain that may trigger seizures, change calcium levels in brain cells for the same effect, and reduces inflammation. Research on how CBD stops seizures is still ongoing.
How does the body assimilate Epidiolex?
The medication is absorbed in the bloodstream, which takes it to the brain. The way it breaks down affects dosage. It exits the body through human waste. The medication breaks down in the liver.
Can I travel with Epidiolex?
The Transportation Security Administration (TSA) recognizes the medication since the FDA approves it. This means you can carry Epidiolex medication with you when you travel, even by plane.
I have a nut allergy. Can I take Epidiolex?
The medication is an oral CBD drug that contains sesame seed oil. This isn't a nut, but you should avoid the medication if you have any seed allergy. The medication can also be given to children allergic to strawberries since it only tastes like the berry. But please make sure you mention this to your doctor.
Can Epidiolex be administered via a feeding tube?
Yes, it can if necessary. Please check the Prescribing Information for more information regarding this issue.
Are Epidiolex and marijuana the same thing?
Cannabidiol medications such as Epidiolex and marijuana are not the same. CBD is derived from the marijuana plant, but it does not have the psychoactive properties THC has, so it cannot be used as a gateway medication.
Does Epidiolex contain THC?
No, but it does contain hemp and other medical marijuana products that may contain traces of THC.
Can Epidiolex interact with other medications?
The medication may interact with other prescribed medicines (herbal or otherwise). Please consult your doctor if your child takes other medication as well.
Can I stop Epidiolex cold turkey without suffering withdrawal symptoms?
You can experience withdrawal symptoms if you stop taking the medication without reducing the dose first. You may experience frequent and more violent seizures as well. Please work with your healthcare provider and ask them to develop a safe plan by lowering your dosage.
What can Epidiolex treat?
The CBD medication is approved for use in treating seizures caused by Dravet syndrome and Lennox-Gastaut syndrome in young patients. The doctor will ask you to get blood tests done to determine your liver function and total bilirubin levels before prescribing Epidiolex.
What does a single bottle of Epidiolex contain?
Each Epidiolex bottle contains 100ml of the cannabidiol oral solution, which is clear or yellow and tastes like strawberries. You will also find two 5ml syringes with the medication, which can be used multiple times, along with a 1ml syringe for smaller doses.
What do I do if I miss a dose?
Taking the correct dosage every day at the same time can control seizures. But if you forget a dose, take it as soon as you remember it but skip it if your next dose is due soon. Do not take two doses at the same time or extra ones. Call your health provider if you are unsure.
Make your life easier by setting reminders on your phone or any digital device with this function. An online diary or app can also work. These will send you reminders via text messages, so you never miss a dose.
Note down the doses you miss (the time and the date) and share them with your healthcare provider the next time you visit them.
Conclusion
Catherine Jacobson has spent most of her academic career searching for a way to help children who suffer from seizures like her son. Like Epidiolex, there are many other CBD-infused medications that researchers are developing to make her dream a reality. But with widespread acceptance, these life-changing and-saving medications can be introduced faster and change the lives of families for the better.
Mary Jane's Bakery is a one-stop shop for a range of top-quality CBD products you can buy at wholesale prices. Each is crafted from the best ingredients and includes Stony Ranchers Hard Candy, The Magic Brownie, and Sour Sizzles, along with a range of tinctures, topicals, buds, and more. Place your order today!