Whether it's cookies, candles, or clothing, CBD is an ingredient that is commonly used in a lot of things, including beauty and skincare products. The projected value of CBD skincare products in the global market is over $580 million, and it's only expected to increase to approximately $1.7 billion by 2025.
From lotions and sunscreens to lip balms and face serums, a wide variety of CBD products are being sold worldwide in beauty stores. This guide will discuss all the reasons these products are worth the hype.
CBD is Beneficial for the Skin
CBD oil offers multiple benefits for your skin, making it suitable for all skin types. It comprises antioxidants that eliminate skin damage and keep your skin healthy and youthful. Moreover, it's hydrating in nature, which is great for people with dry skin.
CBD also stimulates sebum production to help manage acne in the long run and reduce large pores as well as blackheads. Those with acne can use CBD skincare products for short-term relief from inflammation and angry blemishes. These healing properties demonstrate that CBD oil can be used to treat psoriasis and eczema.
Uses for Sensitive Skin
CBD-infused beauty products and cosmetics are perfectly suitable for sensitive skin as they have soothing properties. Its normalizing effects help address issues like redness and skin reactivity. Moreover, environmental stressors are likely to affect all skin types, but regularly using CBD products can keep your skin healthy.
Common CBD-Infused Skin Care Products Launched
A CBD eye serum helps minimize under-eye puffiness and fine lines. Some of these serums may contain cannabis seed oil and hyaluronic acid that have nourishing and plumping effects on the skin.
CBD glow oils give your skin a hydrated look while reducing redness, and CBD facial creams formulated with hydrating flavonoids help soothe skin.
Other CBD-infused skincare products launched in the last few years include fragrances, lip balm, lip gloss, and sleeping masks.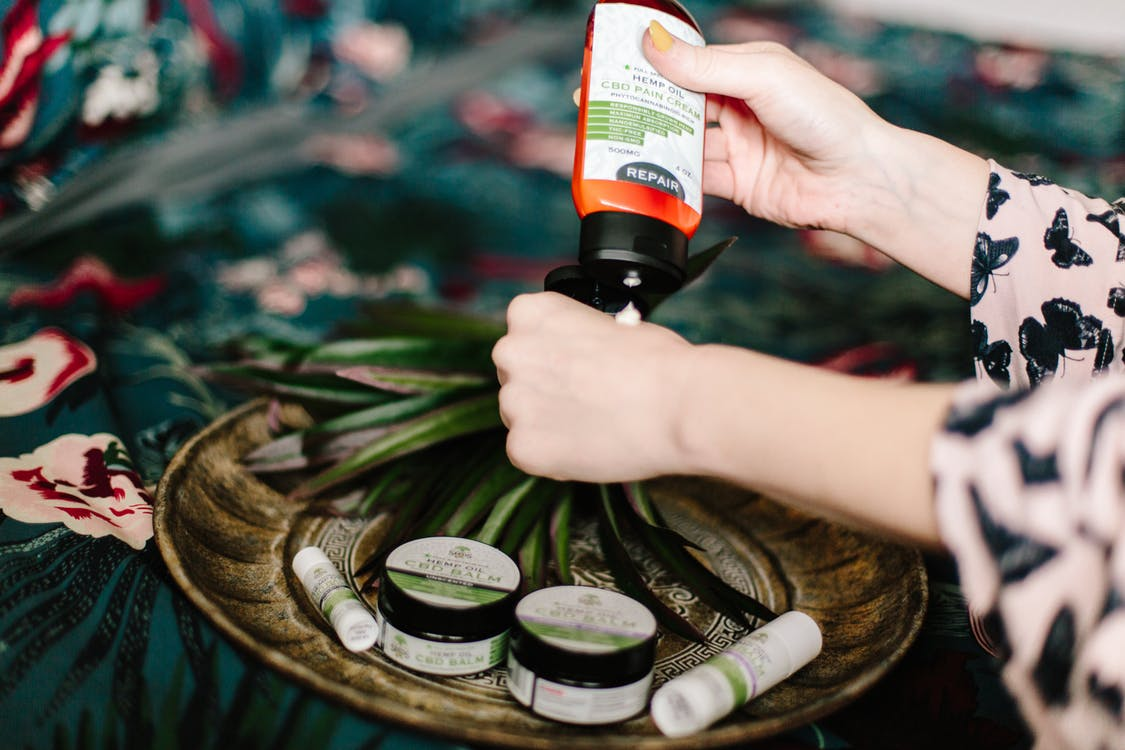 Buy the Best CBD Products Online
With a wide variety of CBD-infused products available, it's to incorporate CBD into your diet. If you're looking for premium CBD products, explore our shop at Mary Janes Bakery Co. In addition to offering CBD edibles, we also provide delta THC oil vape, CBD oil tinctures, CBD topical, and more. Contact us today to learn more.